Careers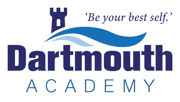 Click here to Explore Careers on BBC Bitesize
Dartmouth Academy has a crucial role to play in preparing pupils for transitions for their next stage of education, training or employment. Careers Education, Information, Advice and Guidance (CEIAG) are an important and integral part of all pupils' entitlement and learning here at the Academy to aid their personal development.
Through a planned careers education programme, we are committed to providing the appropriate activities and experiences to enable pupils to make well-informed decisions and successful transitions in life and work. We support pupils to prepare for their preferred transitional pathway whether that is to continue with further education, employment, training or living independently. We have a person-centred approach to pupil outcomes through our EHCP annual reviews process, where we work with all stakeholders to shape clear and ambitious targets for pupils to prepare for their next steps.
We work closely with the local authority due to the vulnerable nature of some of our pupils with Education, Health and Care plans in place, ensuring that we know of all the services available to support pupils, to access these and share this knowledge amongst our community.
For more information on Careers, please contact Nicola Perrott, Career Leader on:
nicola.perrott@dartmouthacademy.org.uk
For more information please call 01803839700
Amazing Apprenticeships / Career Pilot
Years 10 and 11...if you are interested in apprenticeships and using a great advice website, then these are good places to look!
Some links to explore for a range of Careers
To employers we have worked with
Dartmouth Academy are grateful for the support and encouragement from employers, both local and further afield. Our pupils have benefitted enormously from a wealth of expertise and skills from a wide range of employers, including the Army, the Royal Navy, the RAF, the Fire Service, retailers such as Tesco supermarket, hospitality venues including The Royal Castle Hotel as well as the varied roles within the NHS. This is not an exhaustive list, but we are grateful to ALL of our employers that have worked with us over the years. We welcome enquiries from others that would be interested in supporting the aspirations of our young people.
Key Stage 2 Gallery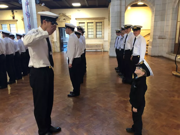 Alfie - When I grow up, I want to be in the Navy so that I can protect people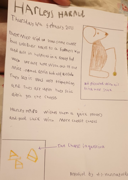 Harley has created a brilliant newspaper report, all based on the nursery rhyme, Three Blind Mice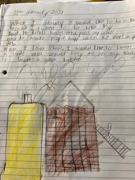 Max wants to be a builder when he grows up!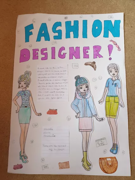 Ellie has created this wonderful poster about being a fashion designer!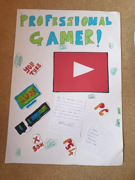 Mia really enjoyed creating her poster about being a professional gamer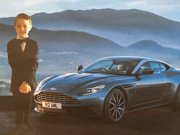 Ben wants to be a spy, just like James Bond!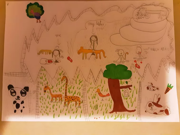 Camille wants to be an animal care attendant in a zoo with her sister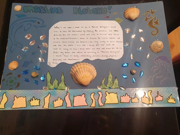 Eboney wants to be a marine biologist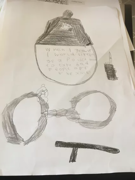 Layton wants to be a police officer and drew this great poster!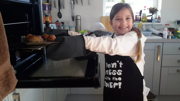 Annabelle wants to be a chef/baker when she is older. She is making a good start with some scrummy bread rolls! She is hoping to apply for Junior Bake Off soon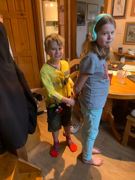 Charlie wants to be a policeman because it looks cool and needs to work hard! Here's Charlie being a policeman and arresting his sister!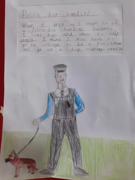 William wants to be a police dog handler! Isn't his picture brilliant?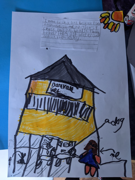 Danielle is very keen to be a vet!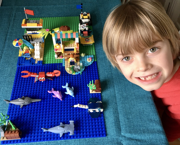 Teddy built a fantastic model of him as part of a Sea Life Rescue team!