Careers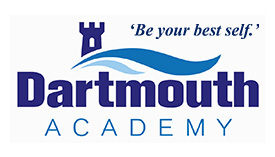 Click here to download the Careers Strategy 2020-21
Dartmouth Academy has a crucial role to play in preparing pupils for transitions for their next stage of education, training or employment. Careers Education, Information, Advice and Guidance (CEIAG) are an important and integral part of all pupils' entitlement and learning here at the Academy to aid their personal development.
Through a planned careers education programme, we are committed to providing the appropriate activities and experiences to enable pupils to make well-informed decisions and successful transitions in life and work. We support pupils to prepare for their preferred transitional pathway whether that is to continue with further education, employment, training or living independently. We have a person-centred approach to pupil outcomes through our EHCP annual reviews process, where we work with all stakeholders to shape clear and ambitious targets for pupils to prepare for their next steps.
We work closely with the local authority due to the vulnerable nature of some of our pupils with Education, Health and Care plans in place, ensuring that we know of all the services available to support pupils, to access these and share this knowledge amongst our community.
For more information on Careers, please contact Nicola Perrott, Career Leader on:
nicola.perrott@dartmouthacademy.org.uk
Career Insights
Career Insights is a free video library source that allows users to search careers they may be interested in and listen first hand to real professionals talk about their journey into that job.
Each video covers what they studied at school, their transitions from school to further education and into working life. What qualifications and skills are needed for their jobs, what a typical day looks like and advice for someone wanting to pursue a similar career.
The library is catered to cover a broad spectrum of career opportunities & we add new videos weekly so it's always worth checking back to see what's been added.
Career Insights
Amazing Apprenticeships / Career Pilot
Years 10 and 11...if you are interested in apprenticeships and using a great advice website, then these are good places to look!Amazing Apprenticeships
Some links to explore for a range of Careers:
Careers In The curriculum